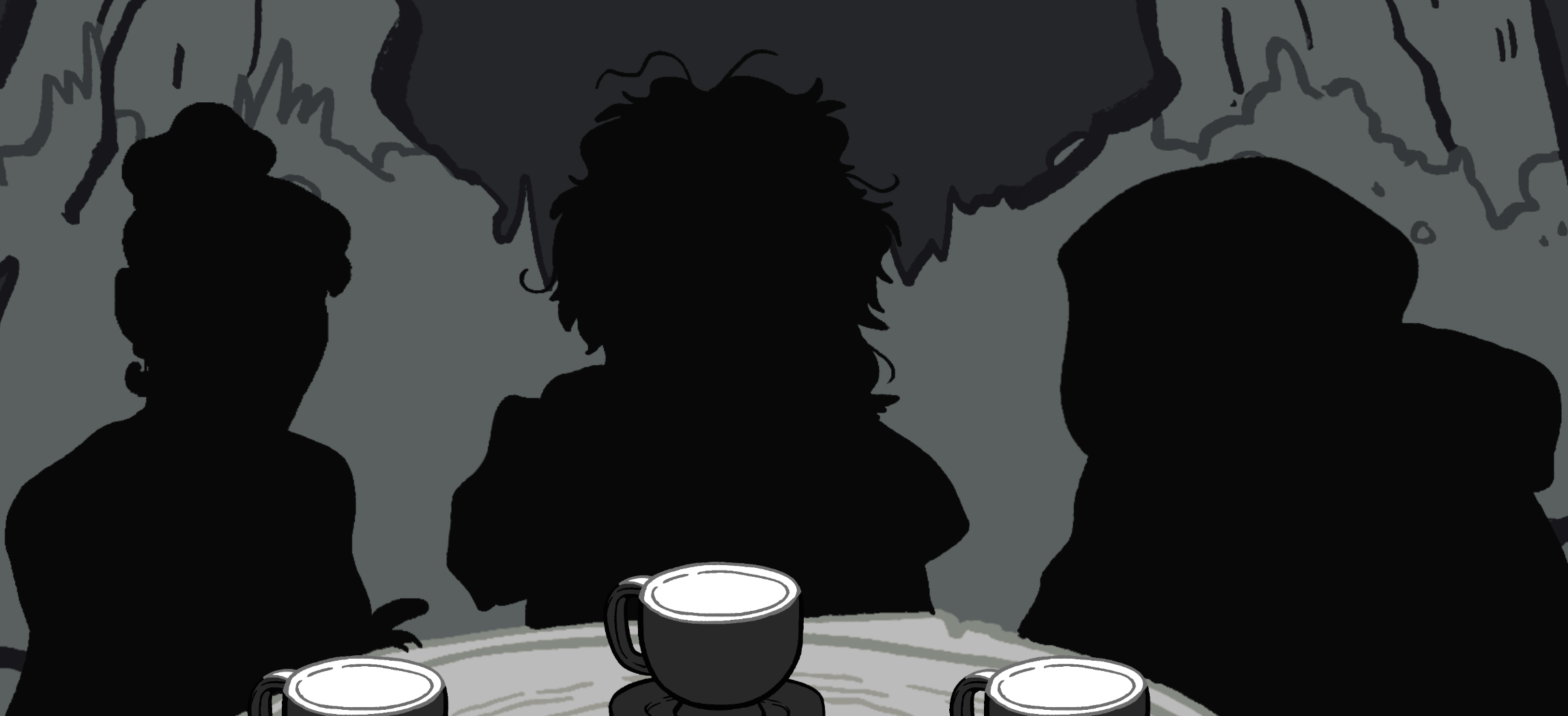 Pour The Tea
A downloadable game for Windows, macOS, Linux, and Android
Oh, are you here for the tea party? Welcome.
We're all very thirsty and we'd be happy to explain what's going on but first, we'll need some tea. Won't you be a dear and pour?
~~~~
In the middle of the woods, a mysterious tea party is taking place. You don't know your guests, or why you're even here, but one thing is certain: you won't make any progress until you pour the tea.
This game was made for Global Game Jam 2019. We ran out of time to do everything we wanted and so we plan to remaster it at some point. It is, however, a complete game rather than a demo.
Features:
Over 8k words
3 wide-branching storylines: 1 for each guest
4 endings
Smooth animations and perspective shifts
Game Log is filterable by character
Interact with characters by pouring them a cup of tea and selecting a topic of conversation
Download
Click download now to get access to the following files:
PourTheTea-0.95-pc.zip
37 MB
PourTheTea-0.95-mac.zip
20 MB
Android for Chromebooks
25 MB
Comments
Log in with itch.io to leave a comment.
I am SO confused right now. Any chance of some gentle guidance?
Ahaha yeah, it seems like this game is difficult for people to get through. Keep in mind that the characters react differently to different teas. For instance, the character on the left really loves the catnip chamomile tea and it makes her feel good, but if you want her to talk about uncomfortable things that may not be a good thing!
The history screen allows you to filter by character so you can review who's said what and such more easily. Hopefully that will help you navigate your unlocks.
What's the history screen and how do I find it?
The menu at the bottom of the screen has one button called "History"
just spent all morning playing thru this game in 1 sitting, & its w/o a doubt one of THE best games ive ever played!!! its incredibly emotional & intimate, & the slow unraveling of their stories is enthralling!! i rlly enjoyed slowly piecing together the reasons the characters are the way they are, and that only made their impact all the more powerful.
Thank you, I'm so glad you think so! We had a lot of fun making the game and the story, so it's great to see someone enjoying it so much.
Very confusing but I still liked it very much! :)
It's me again! And I finally got all the endings!! After completing it, the process in which you get answers makes a lot more sense now. This game had an amazing ending and I really enjoyed it. Glad I stuck it out because it was worth it! <33
Thank you! We're so happy that you enjoyed it that much. This kind of feel is pretty much exactly what we were going for, and it's very encouraging and motivating to find that it worked for at least one person.
This game is obscure and a bit frustrating at times. Though I haven't quite gotten the hang of it, I certainly haven't tired of it yet! It's a really unique concept and I'm going to keep playing until I figure it out!! Great game, can't wait for the remastered version!
Thanks for taking the time to give us feedback! We're glad you're enjoying it despite the difficulties. We're quite aware that the game can be confusing especially at first, and we have some ideas on how to help that without revealing too much, but it'd be non-trivial to do and we didn't want to delay the release any longer. Look forward to some improvements in that area for the remastered version, and in the mean time we're working on an optional DLC guide that contains both a non-spoiler hint section and also a deep (and spoiler-heavy) dive into the story/mechanics, characters, and development process.